AXLE AND CV JOIN
CV Joint: how it works, symptoms, problems
All front-wheel drive cars have Constant Velocity joints or CV joints on both ends of the drive shafts.

BELTS AND HOSES
The bands and hoses of your car.
Why should I worry about this? Is it that the car does not stand alone?

STEERING AND SUSPENSION SYSTEM
Suspension system
A car suspension system is designed to maximize friction between the road surface and the vehicle's tire.

TIRE PRESSURE MONITORING
(TPMS)
The purpose of the tire pressure monitoring system (TPMS) in your vehicle is to warn you that at least one or more tires are significantly under-inflated.
All front-wheel drive cars have Constant Velocity joints or CV joints on both ends of the drive shafts (half shafts). Inner CV joints connect the drive shafts to the transmission, while the outer CV joints connect the drive shafts to the wheels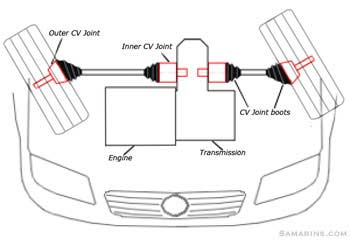 CV Joints in a front-wheel drive vehicle.
Many rear-wheel drive and four-wheel drive cars as well as trucks also have CV joints.
The CV joints are needed to transfer the torque from the transmission to the drive wheels at a constant speed, while accommodating the up-and-down motion of the suspension. In front-wheel drive cars, CV joints deliver the torque to the front wheels during turns. There are two most commonly used types of CV joints: a ball-type and a tripod-type. In front-wheel drive cars, ball-type CV joints are used on the outer side of the drive shafts (outer CV joints), while the tripod-type CV joints are mostly used on the inner side (inner CV joints).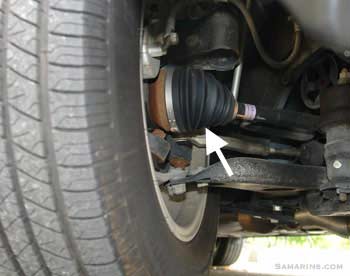 A CV joint is packed with special grease and sealed tight with a rubber or plastic boot that is held in place with two clamps. A CV joint doesn't need any maintenance and can last very long, as long as the protective CV joint boot is not damaged. It's not uncommon to see cars with over 300,000 miles that still have original CV-joints.
The most common problem with CV joints is when the protective boot cracks or gets damaged. Once this happens, the grease comes out and moisture and dirt get in, causing the CV joint to wear faster and eventually fail due to lack of lubrication and corrosion. Usually outer CV-joint boots break first, as they have to endure more movement than the inner ones. CV boots are typically inspected during regular maintenance visits. Your mechanic will look for cracks, tears and other damage.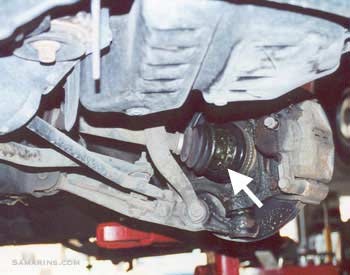 Broken outer CV joint boot.
Signs of a damaged CV-joint boot or worn CV joint
Grease coming out of a small crack or tear is an early sign of the CV joint boot failing. If the damage is larger, you might see dark grease splattered on the inside of the wheel rim and around the area inside the drive wheel like in the photo.
If the car continues to be driven with a damaged CV joint boot, the CV joint will wear out and eventually fail. The most common symptom of a worn outer CV joint is a clicking or popping noise when turning. Usually the noise gets louder when accelerating in turns. In the worst cases, a badly-worn outer CV joint can even disintegrate while driving, which could create a potentially hazardous situation.
Inner CV joint failures are rare. One of the symptoms of a failed inner CV joint is lateral (side-to-side) shaking or vibration during acceleration. A worn-out inner CV joint may also cause clunking when shifting from Drive to Reverse or from accelerating to decelerating.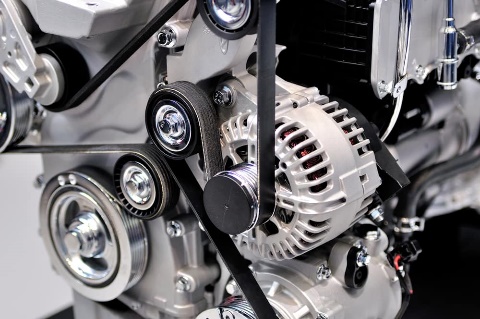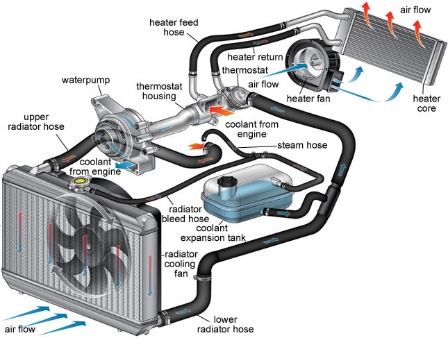 Why should I worry about this? Is it that the car does not stand alone?
Many experts recommend replacing the bands, radiator, and heater hoses at specific intervals to prevent your car from breaking down. Losing a band today can be a big problem for the engine because serpentine bands are used in most engines to run the water pump, alternator, power steering and
the air conditioning compressor. If the band breaks, everything is lost and you can be stranded. Older cars use individual V-belts for different accessories. A burst hose can overheat the motor and cause further damage to the motor.
Why do I need this service?
It is not easy to know the actual condition of a band or hose solely by its outer appearance, as most bands and hoses fail from the inside out. Rubber hoses can become hard and brittle, deteriorating over time. Exposure to heat can cause the hose to cut, blister, and leak. Bands also degrade with heat, mileage, and wear time. Every time a belt passes around a pulley, it bends. Flexing produces heat which in turn causes the rubber to harden over time. Also, if the belt is loose or slips, the wear process can be accelerated.
The hoses should be checked with each oil change, pressing them to check if they have hardened (or softened) over time. Any hose that is hard as stone or soft to the touch should be replaced.
Leaks, cracks, blisters, or any other visible damage to the outside of the hose also indicates that it needs to be replaced.
Clamps should be replaced when new hoses are installed.
V-belts should be replaced every three to four years or 64,000 to 80,000 km.
V-belts and serpentine belts should be checked to see if they are loose, frayed, enameled, or cracked.
Replace the time band between 96,000 and 145,000 km or at the interval specified in the owner's manual.
It may be recommended that during service and replacement of the serpentine and timing belts, the tensioner, pulleys or water pump is also replaced.
As we see the car demands periodic maintenance. More than one system will require eventual attention. If you do not want major complications to come, which require large out-of-pocket costs, do the maintenance recommended in Happy Tire Shop.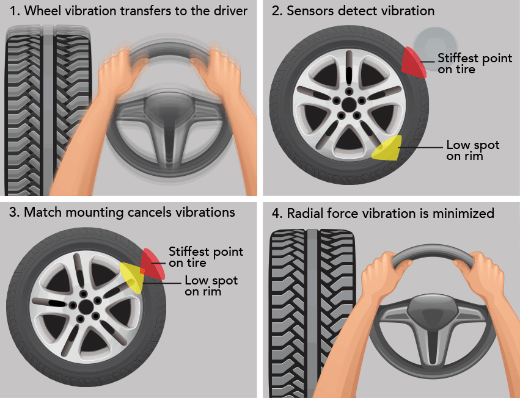 Wheel balancing is the process of balancing the weight of a tire and wheel assembly so that it travels evenly at high speeds. Balancing requires putting a mounted wheel and tire on a balancer, which centers the wheel and spins it to determine where the weights should go. Every time a wheel is first mounted onto a vehicle with a new tire, it has to be balanced. The goal is to make sure the weight is evenly distributed throughout each of the wheels and tires on a vehicle. This process evens out heavy and light spots in a wheel, so that it rotates smoothly. If there is even a slight difference in weight in the wheels, it will cause enough momentum to create a vibration in the car.
In fact, wheels and tires are never exactly the same weight all around. The wheel's valve stem hole will usually subtract a small amount of weight from that side of the wheel. Tires will also have slight weight imbalances, whether from a joining point of the cap plies or a slight deviation from perfectly round. At high speeds, even a tiny imbalance in weight can become a large imbalance in outward force, which could cause the wheel and tire assembly to spin in a heavy and uneven motion. This usually turns into a vibration in the car as well that could cause uneven and damaging wear on the tires.
Maintaining proper wheel balance is a critical part of maintaining the life of the tire. Also proper wheel balancing ensures your vehicle has a smooth and vibration free ride.
The brake system is one of the most important components of your car, and a properly working system will greatly improve your ability to bring the car to a stop quickly. This will ensure the safety of your vehicle's operation, keeping your passengers and other drivers on the road protected. If you start hearing any noise coming from the brakes or notice it becoming increasingly difficult to stop the vehicle, then make sure to have them checked as soon as possible. This will not only make the vehicle safer to drive, but extend the life of your rotors which are very expensive. When replacing any components on your braking system, you will want to do both sides of the axle simultaneously to evenly balance the system.
While Happy Tire Shop is working on your brakes it is a great time to take a look at a few other systems that are much easier to inspect with the wheels removed. You should have them inspect your shocks and struts for damage or leaking fluid. Also take a look at the tire itself and look for any uneven wear which could be a sign that your tires need to be aligned. Each axle will need to have its bolts tightened and lubricated to prevent any issues in the future.
When To Change Brake Pads
Changing your brake pads is a necessary part of proper vehicle maintenance. Brake pads can last anywhere from 25,000 to 75,000 miles depending on how hard you press the pedal and what type of material they are made from. It is important to keep an eye and ear out for any signs that your brakes should be serviced, and furthermore, which specific components will need work. Some cars have a warning light that will come on when any metal to metal contact is made between the brake pads and rotors. If this is the case you need immediate service and run the risk of damaging the rotor.
Be aware of any of the following symptoms:
High pitch noise coming from wheels
A squeaking or grinding sound
Signs of a dark fluid leaking
Having to push hard on the brake pedal
ABS caution light is displayed
Slight loss of control while applying brakes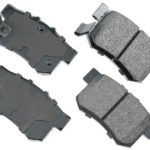 Brake pads are used to create friction and slow the rotation of the wheels, which will ultimately bring your car to a halt. The pads can be made from composite ceramics to standard hardened organic materials. Ceramic and composite materials will last for the longest amount of miles and have the shortest stopping distance, but are also much more expensive, being up to triple the cost of a standard pad. Semi-metallic pads are recommended for heavier breaking on larger vehicles or for towing while ceramics are better for lighter sports cars. This material is mounted on a steel plate which is bolted to the caliper making them fairly simple to replace. These are one of four main components utilized in the braking system, but require maintenance most often. It is also important to understand the other components that work together with your brake pads to stop the car.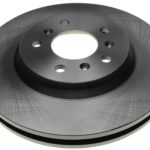 Rotor is the disc that is connected to the wheel and has a smooth surface which is where the pad applies a force to in order to create friction. If you ever hear squeaking coming from the wheels, this is due to something rubbing on the rotor that is not a brake pad. Rotors are very expensive to replace, so keeping brake pads fresh is very important or they will become scratched and damaged. The car manufacturer will specific a minimum thickness for the face of a rotor, and they will need to be replaced when this is not met due to wear.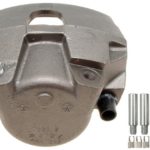 CALIPER are the pieces that squeeze the brake pad onto the rotor, applying a large force which will stop the wheel's rotation. A pneumatic system of brake fluid is used to create the pressure and pull the calipers closed. These do not need to be replaced often as it is very rigid and not subject to wear. You can check them for any leaks or pistons that appear to be seized. If the pads are wearing uneven, this is a sign that the caliper should be replaced.
Mechanics will refer to everything else used to connect the brake pads, rotors and calipers as hardware. You don't always need to replace this as long as it is not damaged, so don't spend extra money where it is not necessary. Inspect the hardware yourself to see if you think it needs to be changed or not.
BOOSTER, MASTER CYLINDER AND BREAK LINES are another component of the brake system.
If you are looking for a place to repair your wheels due to scratches, cracks or other problems with your wheels, at Happy Tire Shop we can help you contact us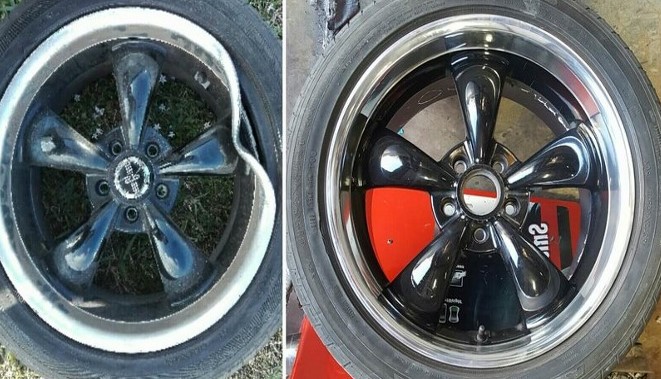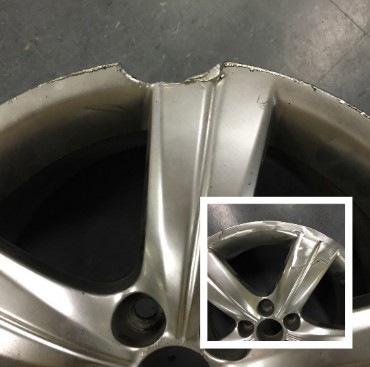 At Happy Tire Shop we know that your car is very important to you, for that reason we are committed to keeping your vehicle in optimal conditions. Oil change and other fluids are very important to keep everything in proper working order all fluid levels will be checked.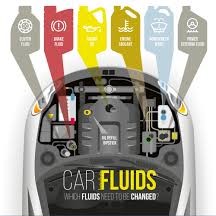 Maintains engine lubrication. Imagine all the moving parts, pistons, valves, and other engine parts moving at high rates of speed under the hood of a car. These components create heat and will wear down the engine dramatically without proper oil lubrication. Make sure to refer to the owner's manual to see what specific weight and grade of oil the vehicle requires and ensure it is kept at the recommended fill volume.
Cools engine components. Moving parts that lack proper lubrication create friction, which in turn creates heat. Maintaining clean and sufficient amounts of oil is the perfect solution to prevent too much friction and over-heating of the engine.
Removes engine wear particles and sludge. Dirt particles are deadly to engines. Over time, dirt can cause corrosion and decrease the life of an engine. Also as time goes on, oil breaks down and turns to "sludge." The name of the game is to keep the engine clean. Routine oil and filter changes help remove particles and sludge and keep engines at peak condition.
Improves gas mileage. Poor engine lubrication can lead to increased fuel consumption, so make sure there is enough clean oil in the engine. The U.S. Department of Energy says that with routine changes and the right kind of oil, gas mileage can be improved over time by 1-2%. That doesn't sound like much of an improvement, but for the average car, it leads to savings of an entire gallon of gas for a year!
Promotes vehicle longevity. Plain and simple, routine maintenance makes your vehicle last longer. Buildup from dirty oil robs a vehicle's fuel economy and power and makes internal components work harder. An engine that works too hard will end up having more problems down the road as well as a shorter life span. According to Kelley Blue Book, car valuation increases at resale time if regular maintenance has been upheld.
Happy Tire Shop works with the majority of recognized brands in the market (MICHELIN, GOODYEAR, HANKOOK, PIRELLI, PRO-COMP…), we know that your safety comes first and that there are many dangers on the road that can make tires less effective and more dangerous for drivers and passengers. We are here to provide you with the best service in maintaining your tires and your car.
Since flat tires are dangerous to use, it is recommended that motorists avoid driving a flat tire (only in extreme circumstances, such as when they need to reach safety from a busy road). It is also important to note that the longer a driver uses a flat tire, the less likely it is that a tire repair service can be performed and cause irrevocable tire damage and increased costs to you.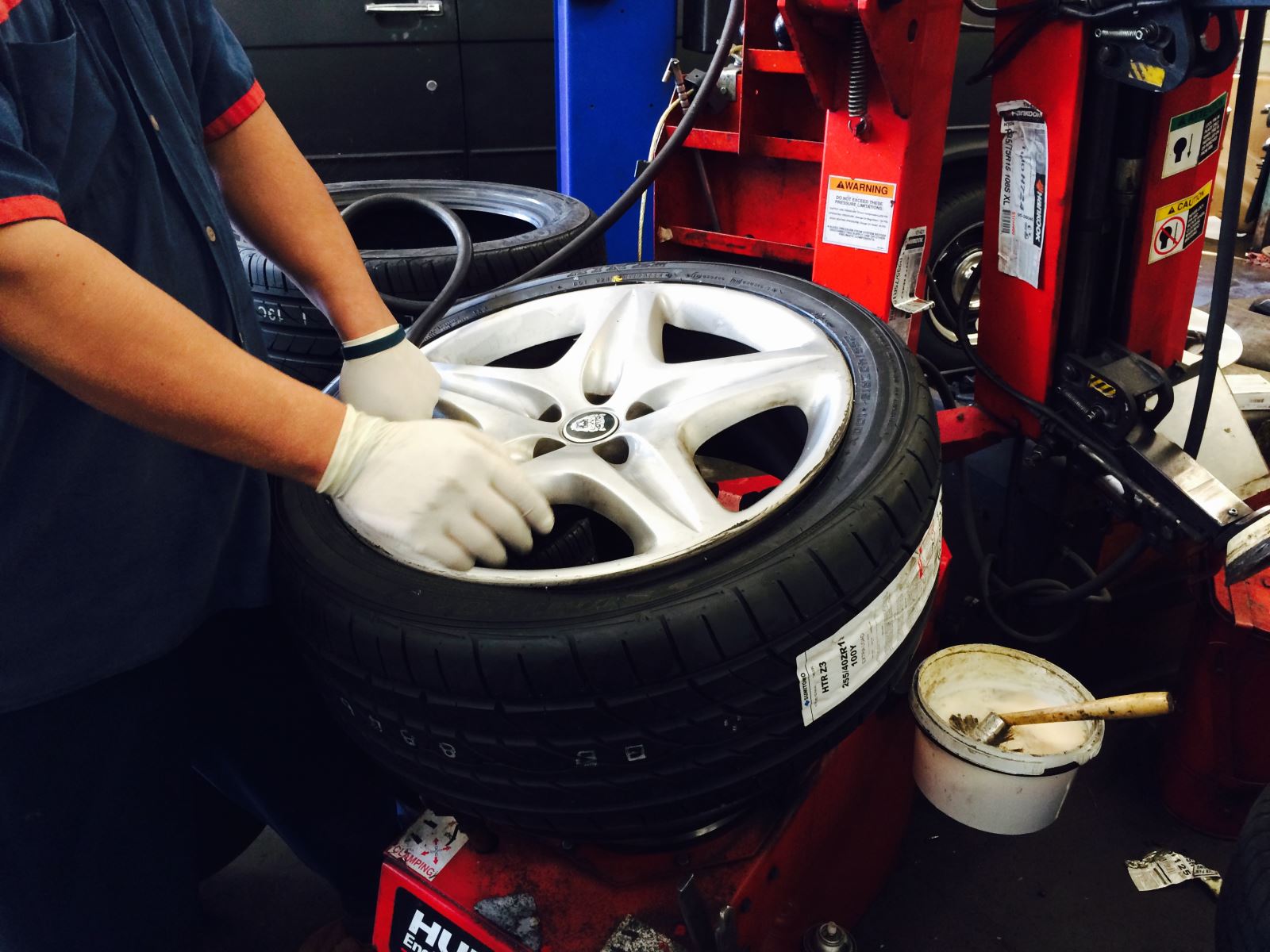 Tire rotation involves moving tires from one position on a vehicle to another. A typical tire rotation would move the front tires to the rear, and the tires at the rear of the vehicle to the front.
Often in this procedure, one set of tires also changes sides. For example, the left and right rear tires would change sides when moved to the front of the vehicle, while the front tires would stay on their respective sides when moved to the rear.
Typically, tire rotation is called for every 5,000 to 7,500 miles, though there are exceptions.
Tire rotation is undertaken to ensure that the tires wear evenly. This can extend tire life and save you money.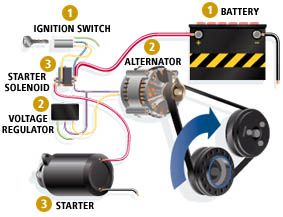 The starting system converts electrical energy from the batteries into mechanical energy to turn the engine over. A malfunction within the starting system will make it difficult to get the engine running.
In order to properly service the starting system, you need to understand how it operates. The starting system has five main components: the ignition switch or start button, a neutral safety switch (an option on some vehicles), the starter solenoid, the starter motor, and the batteries.
Converts electrical energy from the batteries into mechanical energy to turn the engine over. A malfunction within the starting system will make it difficult to get the engine running.
The charging system consists of an alternator and a voltage regulator. The charging system is responsible for routing energy throughout the entire electrical process while maintaining battery charge. The battery supplies the electrical power necessary to start the vehicle. This process begins when the ignition is turned on. The starter system then sends power from the battery to the starter solenoid to the starter motor, which starts the engine to begin the internal combustion process. The alternator powers the other electrical components in your vehicle while the regulator controls the voltage supplied to each component. The regulator also ensures that the alternator maintains the battery charge so that it can continue the entire cycle.
A car suspension system is designed to maximize friction between the road surface and the vehicle's tire, enhance passenger comfort and provide steering stability, in HAPPY TIRE SHOP we can help you if you have any of these symptoms: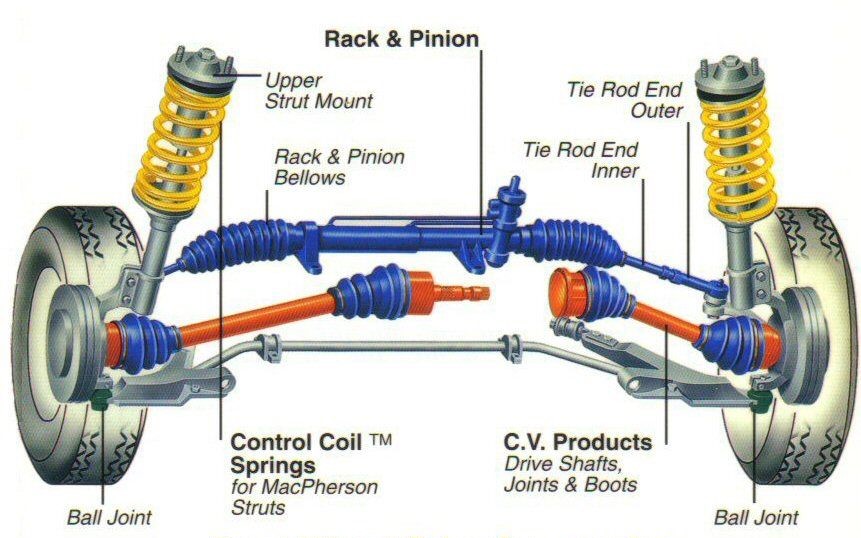 Pulling to the left or right is the most common sign of suspension problems. It can also be one of the hardest problems to diagnose.
A rough ride is a clear indicator your shocks or struts could be worn. When every bump on the road makes your car bounce, you've got suspension problems and need to get it checked out.
When your car is on level ground, but one corner sits lower than the others, you've likely got a damaged spring.
If you find steering is especially difficult, especially when you're moving slowly, something might be wrong with your suspension.
If you have badly cupped tires or noticeable tire shaking, wheel shimmy or vibration after hitting a bump.
Sway bars, links, bushings, shocks, struts, bearing plates and strut towers
Air shocks, automatic ride control and control arms
Ball joints, tie rods, steering rack and steering box
Power steering pump, steering hoses and Pittman arm
Drag link, steering column and electric power steering
Coil spring, leaf spring, lift kit and suspension lift.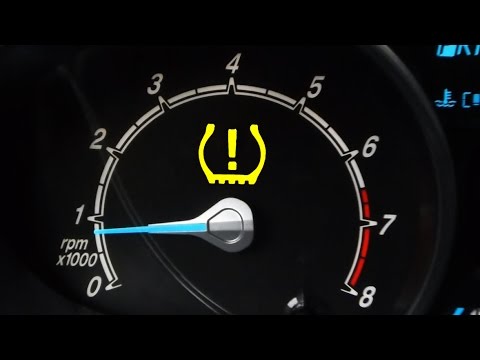 The purpose of the tire pressure monitoring system (TPMS) in your vehicle is to warn you that at least one or more tires are significantly under-inflated, possibly creating unsafe driving conditions. The TPMS low tire pressure indicator is a yellow symbol that illuminates on the dashboard instrument panel in the shape of a tire cross-section (that resembles a horseshoe) with an exclamation point.
The Tire Pressure Monitoring System helps increase your safety on the road by improving your vehicle's maneuverability, decreasing the tread wear of your tires, reducing your vehicle's braking distance, and improving your vehicle's fuel economy.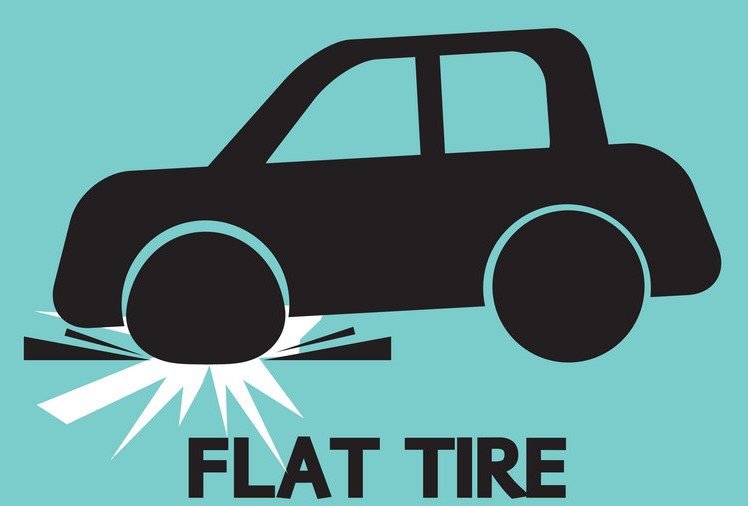 A flat tire, empty fuel tank, or other roadside problem we can help you.
Stuck with a flat tire? Do not worry, we are here to serve you. We offer mobile service in tire repair and replacement. We will inspect your tire to determine if it is safe to repair. If you need a replacement, we have new and used tires. We can also install a spare tire.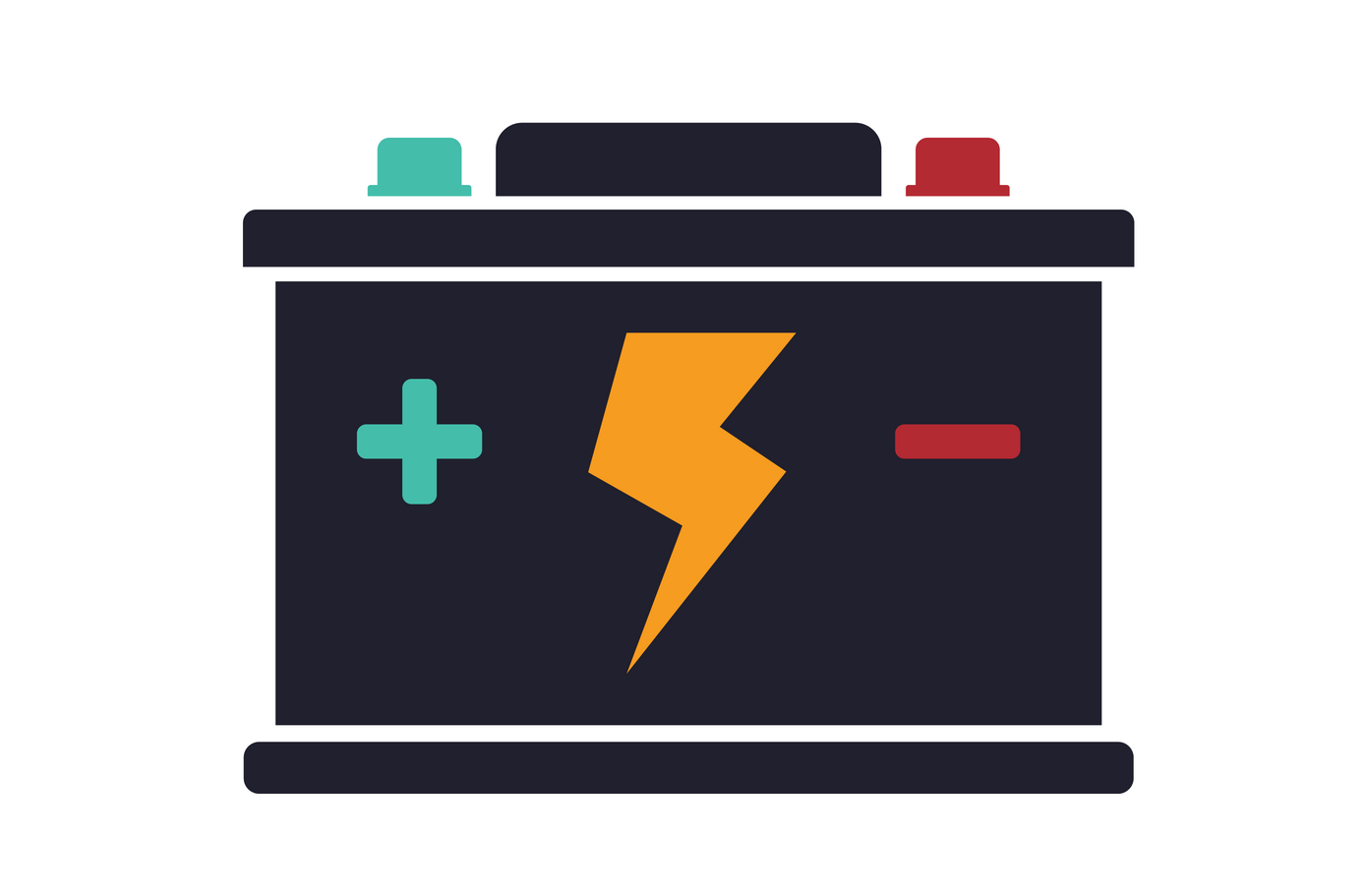 Battery problems have you on the side of the road? We can help! Ask us to jump start your battery or install a new battery on-site.

Sometimes a day can't get any worse and then you lock the keys inside your car. That's when you call us. We can get you inside your car again.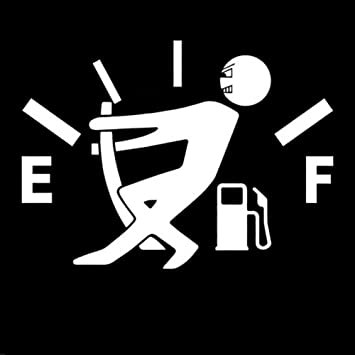 Out of fuel without a station in sight? LA Tires provides fuel delivery. Consider us your mobile gas station when you need to refuel your tank.